Our CAA Drone Training Courses (residential or non-residential) are held at very convenient locations within easy access from all the main transport links. The benefit with this course is that you pay only one fee and we take care of everything else – all you need to do is get to the venue where we will have taken care of all the bookings! There is no prior reading required for any of our courses as we take you from the very basics right up to being ready to sit the examination. We also believe in Quality not Quantity and as such we limit our course sizes to a maximum of 8 students.
Included in this package
2.5 day theoretical course & examination
Practical workshop session so you can complete your operations manual whilst on the course
Hands On Flying to reinforce the theory lessons
Flight Assessment

2 Nights Accommodation
Breakfast
Lunch
2 Course Evening Meal
WiFi
Student Study Guide
Unlimited hot and cold Beverages throughout the course
Business Start-up advice
We also offer a unique service where your instructor stays at the venue and is on hand every evening should you require any one to one revision or consolidation on any of the topics or simply want to discuss the industry over dinner. Writing an Operations Manual once you have left the course and have the usual distractions of work and home life can be a time consuming process – ask anyone who has written one! The benefit of the DPA course is that once you have sat the theoretical exam we then have a practical workshop on writing your operations manual where we take you through, step by step, the compilation of your manual. By the time the course is complete, most of you will have completed your manuals. This is INCLUDED in the package and we don't charge for this additional service.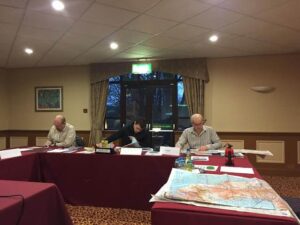 When you are content that your Operations Manual is at a stage ready to submit to the CAA then our staff at the DPA will proof read it as many times as required until we are confident it will pass muster when they review it. Once we get to the stage where we think your Operations Manual meets the mark we will then book your flight assessment at a mutually convenient time at one of our flight assessment venues.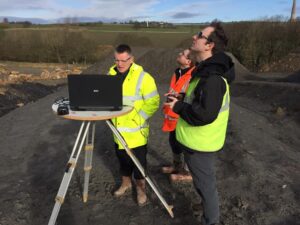 On successful completion of all aspects of the training, examination, Operations Manual and flight assessment we will then award you with the coveted Drone Pilot Academy – Certification (DPA-C). This tells the CAA that you have been trained and assessed by one of the leading authorised training schools! We then take care of your application to the CAA for your Permission for Commercial Operations (PfCO) and compile everything they require in order to issue you with your permission to operate commercially. Please note you will need to include proof of insurance with your application. The only additional cost at this stage is levied by the CAA for your application and is currently £247.