Trimble Catalyst DA2
£599.95 (+VAT)
Precision on-demand for any workflow
Trimble® Catalyst™ is a revolutionary GNSS concept delivering positioning-as-a-service to Android™ and iOS devices. With the addition of the simple, lightweight Trimble DA2 GNSS receiver and an on-demand accuracy-based subscription, turn your smartphone or tablet into a precision mapping, navigation, and measurement tool you can use with any location enabled app or service.
---
Key Features
Trimble's smallest and lightest RTK-capable GNSS receiver: at only 330g (<12 oz), DA2 is small enough to carry anywhere.
Simple Bluetooth® connection to Android and iOS devices.
Powered in the field using an off-the-shelf USB power bank or any USB-C equipped field device.
Multiple mounting options, including standard 5/8×11 sized survey accessories, or using Trimble's custom designed push-fit system.
Utilize the Catalyst Handle accessory and turn any phone or tablet into a Trimble quality handheld positioning system
Multi-band support for all global and regional GNSS systems: GPS, GLONASS, Galileo, BeiDou, QZSS, NavIC/IRNSS, SBAS, MSS/L-Band.
Compatible with any of the Catalyst service subscription levels, one receiver can be used for every workflow: 60 cm, 30 cm, 10 cm, 1 cm. You choose the service level that matches the job, and Catalyst does the rest.
Trimble DA2 GNSS Receiver: Simply Precise
The engine at the heart of the Catalyst positioning service is the Trimble DA2 receiver. Don't be fooled by its small size and even smaller price tag. Built using Trimble ProPoint™ GNSS technology, DA2 delivers survey-quality RTK positioning to location-enabled Android or iOS apps. Whether mounted on a survey pole, a backpack or the Catalyst Handle accessory, its lightweight, compact size makes it easy to carry and stow anywhere, so the DA2 is ready to go whenever you need it.
---
Choose Your Subscription
Accuracies
Catalyst subscriptions are available at a range of accuracy levels to suit your particular job requirements.
Catalyst 1 = Centimeter-level (1 cm)
Catalyst 10 = Decimeter (10 cm)
Catalyst 30 = Sub-foot (30 cm)
Catalyst 60 = Sub-meter (60 cm)
Whether you're carrying out mapping or mobile GIS data collection projects, Catalyst has the positioning accuracy for every workflow.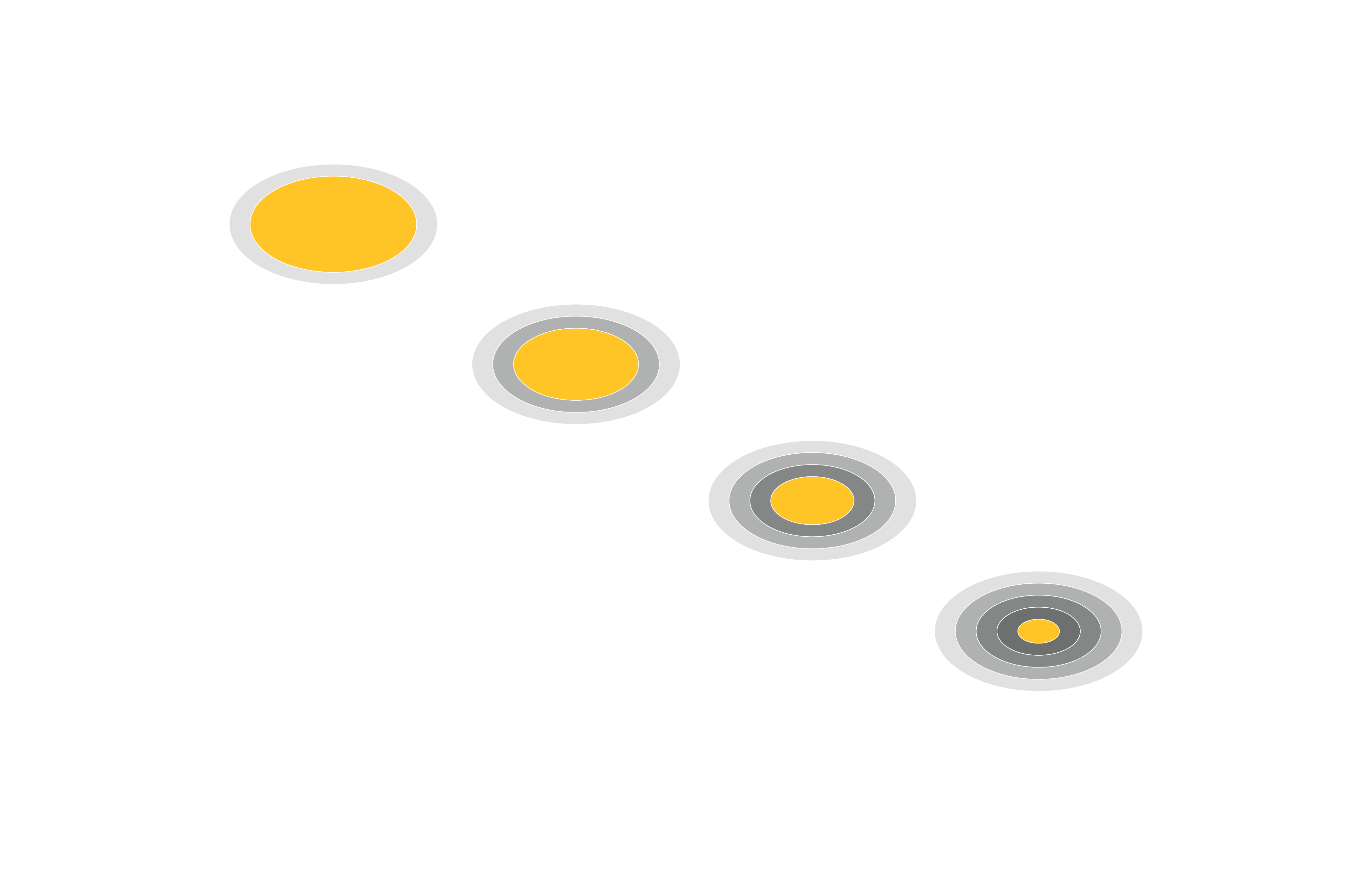 ---
Purchasing Options
Catalyst monthly and annual subscriptions are ideal for seasonal, project-based, and predictable usage.
Purchase a subscription for one month-at-a-time, multiple months-at-a-time or annually for a fixed number of users, at the level of accuracy you and your teams require
Catalyst On-Demand hourly usage plans are perfect for unpredictable and fluctuating usage and team sizes.
Purchase from as little as 10 hours at a time for use by any number of users, and receive centimeter-level accuracy for your workflows
You're always in complete control over how much you spend and when you spend it. What could be simpler?
---
Correction Hub
Catalyst subscriptions include worldwide and configuration-free access to Trimble correction services through the Trimble Corrections Hub (TCH) which bundles access to Trimble VRS Now and Trimble RTX services for every subscriber at no extra cost.
TCH dynamically selects the appropriate correction service based on the environment, availability, and your subscription level. Or, use your own local correction sources if you prefer.
A detailed Trimble VRS Now & RTX Coverage Map can be seen below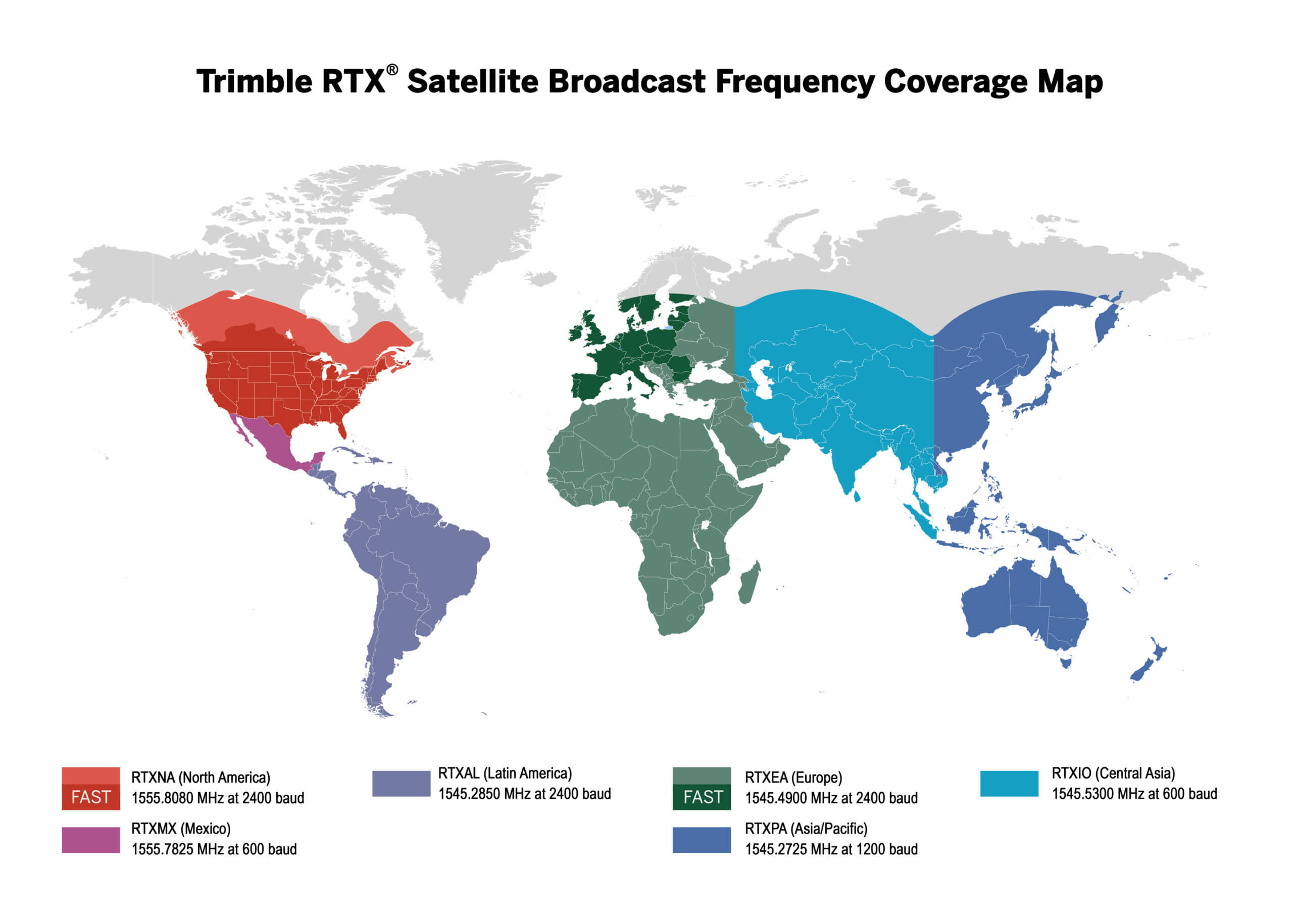 ---
What's included
1 x Trimble Catalyst DA2 Antenna
1 x Trimble Catalyst DA2 Battery Pack
1 x Trimble Catalyst DA2 Carry Pouch
1 x 2m Telescopic Carbon Fibre Range Pole with spirit level and 5/8″ screw thread
1 x 1cm accuracy – 10-hour pack
The perfect tool for capturing Ground Control Points (GCP)